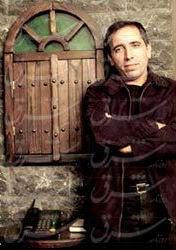 People who like cinema of Iran know Mohsen Makhmalbaf and his family.
Last week makhmalbaf published a screenplay that he wrote but government did not allow him to make this script as a film. So makhmalbaf publish it in shargh newpeaper .
it is about a man that lost his sight in war and now he is an strict censor . He employed newsboys for while to read the newspapers for him and he do his duty. He watches! Films and listens to new music for decide that they are appropriate for society or not
Son of the man sentenced to death because he remembers contents that his father bans them. And his wife has forgotten every things she only wants spit in the water!
Critics say that makhmalbaf wants return to his first films .films that people queue to watch them.